Are you looking to learn Quran online but don't know where to start? With so many options available, it can be overwhelming to find the right online Quran classes that suit your needs. In this article, we'll provide you with some tips to help you find the best online Quran classes.
Learning Quran online has become increasingly popular in recent years due to the convenience it offers. With online Quran classes, you can learn from the comfort of your own home at a time that suits you. Online Quran classes are also ideal for those who have busy schedules or live in areas where there are no local Quran classes available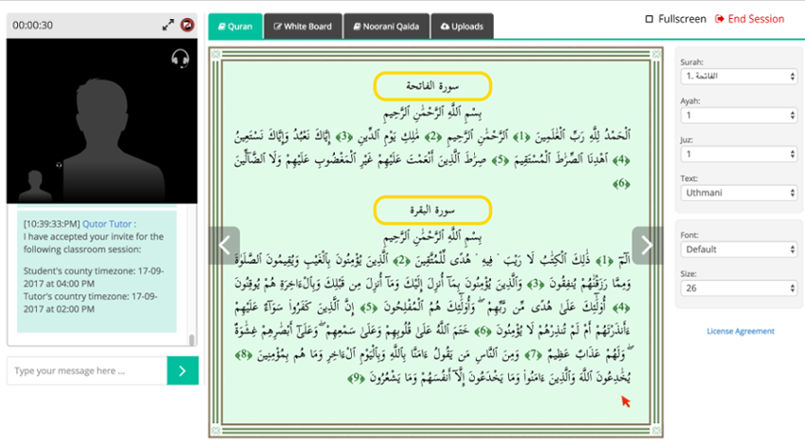 Tips for Finding the Best Online Quran Classes
Here are some important factors to consider when choosing who you will learn with online
Reputation: Check the certifications and reviews of the platform you are considering. Qutor has SSL security certification to protect your data. Qutor has thousands of reviews left by students for our hand-picked Quran Teachers. These factors are crucially important when choosing who you will learn Quran with online.
Check the Curriculum: Make sure there are qualified Quran Teachers for the subjects you wish to learn. Qutor has over 1000 trusted Quran Teachers who teach Quranic subjects, including Quran recitation, Tajweed rules, and Arabic, online hifz and noorani qaida.
Assess the Teacher's Qualification: A qualified teacher can make all the difference in your learning experience. A good teacher should have a strong knowledge of Quran and Tajweed rules, as well as experience in teaching online. Moreover, they should have the temperament to teach online as it requires patience and also technical ability. All of Qutor's Quran Teachers have been trained and tested to make sure they have the necessary skills to teach Quran to adults and kids online.
Flexibility in Schedule: One of the biggest advantages of learning Quran online is the flexibility it offers. Look for online Quran classes that offer flexible schedules that can fit around your busy routine. Qutor's unique platform allows you to pick your own Quran teacher and also select the times you want to learn from them. Each Quran teacher has their own scheduler and you are able to book your class using it according to your own preferred times.
Female Quran Teacher : If you feel more comfortable learning from a female Quran teacher look for online Quran classes that offer female teachers who have the technical skills to teach online and expertise in the subject you want to learn. This can make a significant difference in your learning experience, especially if you're a beginner.
Look for Free Trial Classes: Most reputable online Quran academies offer free trial classes to help you assess their teaching quality and learning environment. Make sure to take advantage of these free trial classes to get a feel for the teaching style and determine if it's the right fit for you. Qutor provides a Free Trial period to all its students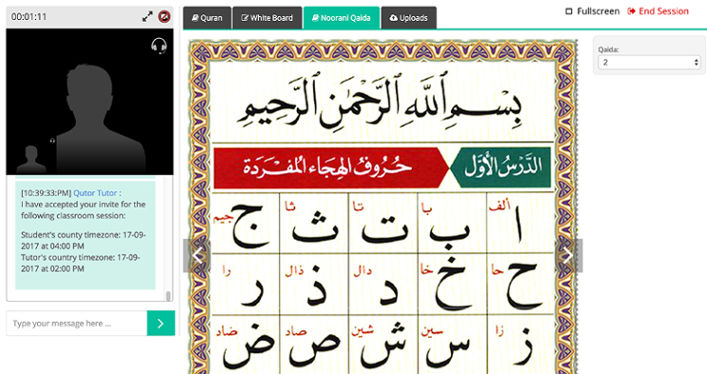 Learning Quran is a noble pursuit for Muslims and the advent of technology has made it possible to access quality Quran education from the comfort of our homes. Whether you are a beginner or an advanced learner, there are options to suit your needs including learning Quranic Arabic, Tajweed, Noorani Qaida, and Hifz. For those who prefer female Quran teachers, Qutor has hundreds of the best Female Quran Teachers online.
Sign up
today to start learning Quran online.