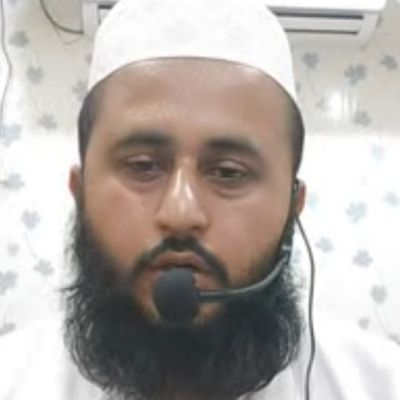 Mufti Mohammad Inam Ul Haq
US$ 5.00 /hour





About Me:
ASSALAM-O-ALAIKUM, MY NAME IS QARI MOHAMMAD INAM UL HAQ NOMANI.I AM A QURA TEACHER. I TEACH RECITATION AND HIFZ UL QURAN . I COMPLETED HIFZ UL QURAN AT THE AGE OF 12 YEARS FROM WELL KNOWN INSTITUTION JAMIA ISLAMIA IMDADIA BAHAWALPUR PUNJAB. I COMPLETED SHAHAD TUL ALMIA COURSE FROM JAMIA DARUL ULOOM KARCHI TOP ISLAMIC UNIVERSITY OF PAKISTAN. I HAVE 10 YEARS OF EXPERIENCE IN TEACHING QURAN. I TEACH: NOORANI QAIDA PROPER RECITATION OF QURAN WITH GOOD ACCENT. MEMORIZATION OF QURAN REVISION OF QURAN DAILY LIFE DUAS SALA\NAMZ TRAINING.
Book a Lesson
Age: 39 Years
Gender: Male
I can teach:












Fiqh: Hanafi
Sect: Sunni
Message Mufti Mohammad Inam Ul Haq
explaining your needs and you will receive a response by email

Your first thirty minutes are protected by our Free Trial Guarantee: You can speak to as many tutors as you like during the free trial.