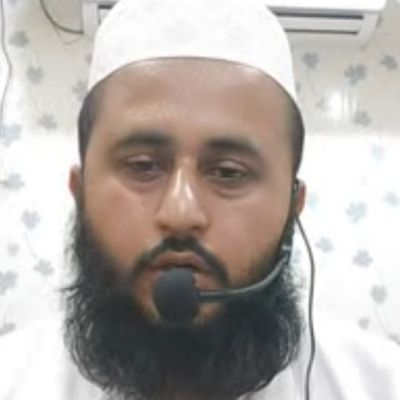 Qari Inam Ul Haq
US$ 5.00 /hour





Learn Quran online with Qari Inam Ul Haq:
ASSALAM-O-ALAIKUM, MY NAME IS Mufti QARI MOHAMMAD INAM UL HAQ NOMANI.I AM A QURA TEACHER. I TEACH RECITATION AND HIFZ UL QURAN . I COMPLETED HIFZ UL QURAN AT THE AGE OF 12 YEARS FROM WELL KNOWN INSTITUTION JAMIA ISLAMIA IMDADIA BAHAWALPUR PUNJAB. I COMPLETED SHAHAD TUL ALMIA COURSE FROM JAMIA DARUL ULOOM KARCHI TOP ISLAMIC UNIVERSITY OF PAKISTAN. I HAVE 10 YEARS OF EXPERIENCE IN TEACHING QURAN. I TEACH: NOORANI QAIDA PROPER RECITATION OF QURAN WITH GOOD ACCENT. MEMORIZATION OF QURAN REVISION OF QURAN DAILY LIFE DUAS SALA\NAMZ TRAINING.
Book your online Quran classes
Age: 39 Years
Gender: Male
My Quran courses:


















Fiqh: Hanafi
Sect: Sunni
Message Qari Inam Ul Haq
explaining your needs and you will receive a response by email

Your first 30 minutes of online Quran classes are protected by our Free Trial Guarantee. You can speak to as many Quran teachers as you like during the Free Trial.