Do you want to learn to read the Quran with proper pronunciation (Tajweed)? Would you like your child to memorize the Quran (Hifz) but don't know where to start?Qutor is the world's largest platform to learn Quran online with over 1000 tutors and over 30,000 students. Our mission is to develop innovative tools to help you to achieve your goals through one-on-one online Quran classes.
Why Learn Quran Online with Qutor?
"Read the Qur'an, for it will come as an intercessor for its reciters on the Day of Resurrection." [Muslim]
Qutor is the leading platform that connects Quran students with hand-picked
Quran teachers
from around the world. We offer online Quran classes for kids and adults, allowing them to
learn Quran online
from anywhere, using desktop, laptop or mobile.
Qutor was founded by Samir Feroze, a former Investment Banker who left that career to pursue a future in technology and start-ups. He obtained a joint B.Eng degree in Mechanical Engineering and Business Finance from University College London and London School of Economics and pursued his postgraduate studies at the University of Cambridge in Computer Science. Qutor was founded when he could not find Quran teachers to teach his young children because the family lived away from the city center. Alhamdulillah, the eldest two children have completed their Hifz and used Qutor as part of their Hifz journey.
Qutor was created to make it easy for Quran students to
learn Quran online.
We started building a platform to achieve that goal in 2013. We believe that everyone should have the opportunity to connect with the Quran. We strive to make that possible through our platform. Our online Quran classroom is custom built to meet the unique needs of Quran students. Each student can speak to multiple Quran teachers before choosing one to learn Quran with. The Quran teacher will assess each student's needs and tailor the learning according to their level and needs. Our experienced Quran teachers are dedicated to providing the best possible online
Quran learning experience.
Experienced Quran Teachers for Online Quran Classes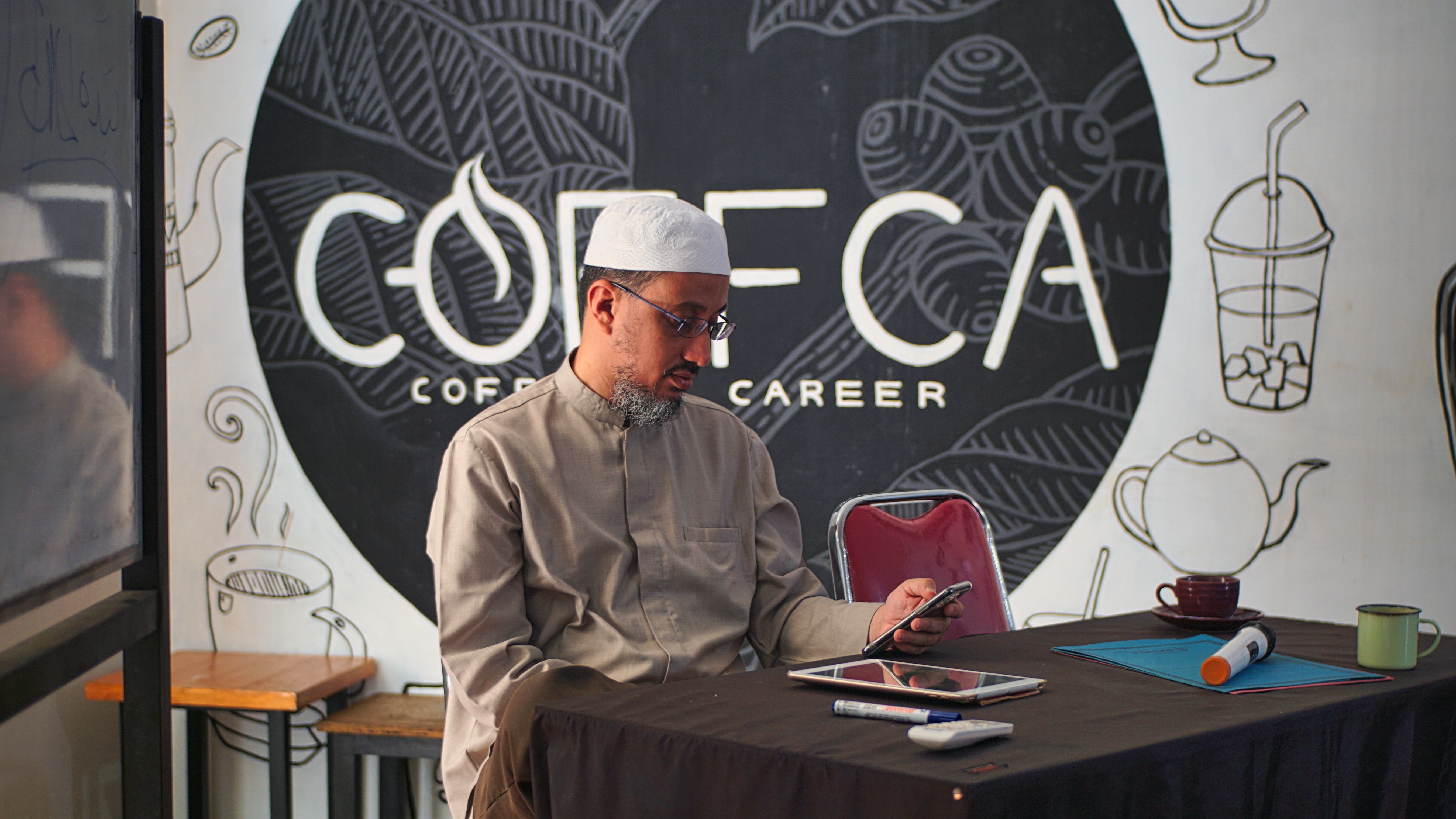 "The best amongst you is the one who learns the Qur'an and teaches it."- Al-Bukhari
At Qutor, we pride ourselves on the high quality of our
Quran teachers.
Each of our Quran teachers has to pass an online test after watching our training videos and if they pass it with a sufficiently high mark, they are allowed to progress to the next human evaluation stage where they speak to our Tutor Relations Officer, who tests them for all the subjects they wish to teach online through Qutor. The TRO is highly experienced and ensures that the Quran teachers are qualified, experienced, knowledgeable and have the temperament and technical skills to teach online. Learning from a motivated and passionate Quran teacher is key to getting closer to the Quran. Qutor is committed to providing our Quran students with the best possible online Quran learning experience.
Flexible and Affordable Online Quran Classes
Our platform is specifically designed to learn Quran online. It is synchronized so whatever the Quran teacher does on their side reflects immediately on the student side, so it feels as though the Quran teacher is sitting next to the student. This is especially important when children are learning Quran online. Our system is designed to be user-friendly and easy to navigate, allowing students to easily search and find the perfect Quran teacher to suit their needs. We offer subjects which include
Quran recitation,
Tajweed,
Hifz
and
Arabic.
We also offer flexible scheduling and billing by the second, so students can choose their own pace and schedule. You pay only for the time you spend in the
online Quran class
and the Quran teachers are more motivated to teach you because we don't take away a big chunk of their payment like other websites do.
Dedicated to Providing Excellent Customer Service
The Qutor team is dedicated to providing excellent customer service and support. We are available to answer any questions to help our Quran students and Quran teachers with any issues that may arise, be they technical problems, billing related or just advice on which Quran Teachers to select. We are committed to providing a safe and secure online learning environment. We take the privacy and security of our Quran students and Quran teachers very seriously.
Choose Qutor for Your Online Quran Classes
We look forward to helping you learn Quran online and connect with the Quran. Please
create an account
and begin your journey towards success.