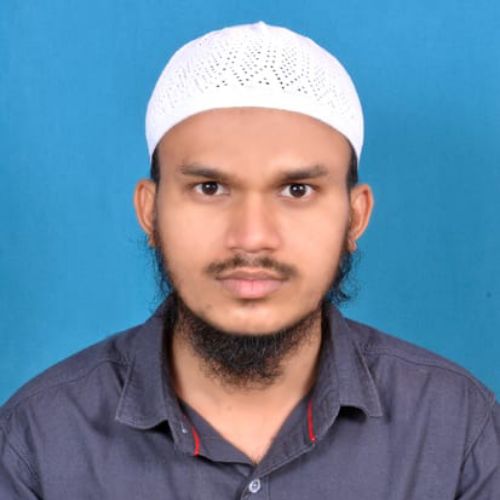 Hafiz Abdul Wahid
US$ 5.00 /hour





Learn Quran online with Hafiz Abdul Wahid:
السلام عليكم ورحمة اللّٰه و بركاته. I'm Abdul Wahid, I'm a professional Quran teacher Alhumdulillah. I have been teaching Quran since my student life. I can teach Recitation, Hifz and Tajweed Alhumdulillah. I have taught many students In Our locality Alhumdulillah. My teaching method is very friendly. I have 4 years to 18 years old school and college's students who do not know how to memorize Quran. I teach them how to memorize it. Education : I memorized the holy Quran In 2013.
Book your online Quran classes
Age: 25 Years
Gender: Male
My Quran courses:


















Fiqh: Sahfii
Sect: Ahlul Hadees
Message Hafiz Abdul Wahid
explaining your needs and you will receive a response by email

Your first 30 minutes of online Quran classes are protected by our Free Trial Guarantee. You can speak to as many Quran teachers as you like during the Free Trial.