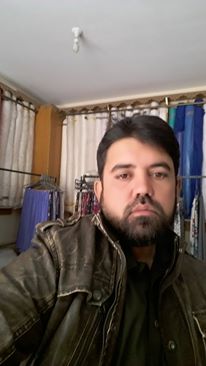 Shehzad Amin
US$ 3.00 /hour





Learn Quran online with Shehzad Amin:
I am Hafiz e Quran Alhamdolillah. I memorized perfectly. I have ability to recite according to the rules of Tajweed. I am teaching Quran since last five years online through Skype. I am a good teacher as for as myself is concern. A good teacher doesn't mean someone who answers his students but the one who understand their needs,challenges and gives them tools to help Improve and succeed,That's how I see myself. although I am a good teacher, who has knowledge, skills to teach and intention to teach. I was blessed to learn valuable lessons from my students on a daily basis. They taught me the importance of teaching to the students. When I go to bed at night, I ask God to give me another day; I ask him to keep me strong and make me a good teacher and to keep spreading Quran.
Book your online Quran classes
Age: 39 Years
Gender: Male
My Quran courses:


















Fiqh: Hanafi
Sect: Suni
Message Shehzad Amin
explaining your needs and you will receive a response by email

Your first 30 minutes of online Quran classes are protected by our Free Trial Guarantee. You can speak to as many Quran teachers as you like during the Free Trial.