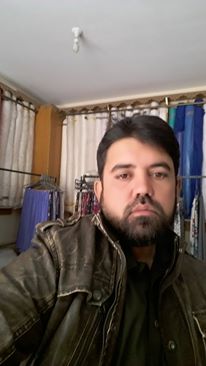 Shehzad Amin
US$ 3.00 /hour





About Me:
I am Hafiz e Quran Alhamdolillah. I memorized perfectly. I have ability to recite according to the rules of Tajweed. I am teaching Quran since last five years online through Skype. I am a good teacher as for as myself is concern. A good teacher doesn't mean someone who answers his students but the one who understand their needs,challenges and gives them tools to help Improve and succeed,That's how I see myself. although I am a good teacher, who has knowledge, skills to teach and intention to teach. I was blessed to learn valuable lessons from my students on a daily basis. They taught me the importance of teaching to the students. When I go to bed at night, I ask God to give me another day; I ask him to keep me strong and make me a good teacher and to keep spreading Quran.
Book a Lesson
Age: 38 Years
Gender: Male
I can teach:


















Fiqh: Hanafi
Sect: Suni
Message Shehzad Amin
explaining your needs and you will receive a response by email

Your first thirty minutes are protected by our Free Trial Guarantee: You can speak to as many tutors as you like during the free trial.