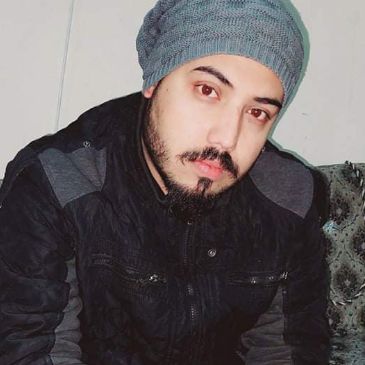 Hafiz Gull Zaib
US$ 5.00 /hour





Learn Quran online with Hafiz Gull Zaib:
Assalam o Alaikum I am Hafiz Gull Zaib From Islamabad Pakistan. I have completed Dars e Nizami and Hadith Course from very big and famous institute of Pakistan, named Dar ul Uloom Muhammadia Ghosia Bhera Sharif. I have also done Qirrat and Tajweed course from Iqra Qirrat Academy. Now I am a student of Law in IIUI Islamabad. I have experience of more than 10 years of Online Teaching. I am expert in teaching Quran, Translation, Tajweed, Hifz, Hadith, Tafseer, Daily Supplications, Method of Salat, Method of funeral Namaz, Islamic history, Urdu and English language. Alhamdulillah I am very much fluent in both Urdu and English speaking. Alhamdulillah I have very good voice. And I am beautiful reciter of Quran as well. I am also very humble, kind, punctual and soft speaking teacher. I was rewarded as best teacher of our institue twice Alhamdulillah. I try my level best to satisfy my Students.
Book your online Quran classes
Age: 33 Years
Gender: Male
My Quran courses:












Fiqh: Hanafi
Sect: Sunni
Message Hafiz Gull Zaib
explaining your needs and you will receive a response by email

Your first 30 minutes of online Quran classes are protected by our Free Trial Guarantee. You can speak to as many Quran teachers as you like during the Free Trial.