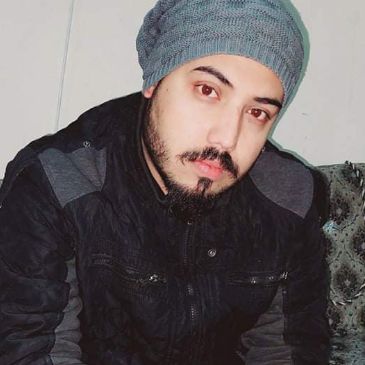 Hafiz Gull Zaib
US$ 5.00 /hour





About Me:
Assalam o Alaikum I am Hafiz Gull Zaib From Islamabad Pakistan. I have completed Dars e Nizami and Hadith Course from very big and famous institute of Pakistan, named Dar ul Uloom Muhammadia Ghosia Bhera Sharif. I have also done Qirrat and Tajweed course from Iqra Qirrat Academy. Now I am a student of Law in IIUI Islamabad. I have experience of more than 10 years of Online Teaching. I am expert in teaching Quran, Translation, Tajweed, Hifz, Hadith, Tafseer, Daily Supplications, Method of Salat, Method of funeral Namaz, Islamic history, Urdu and English language. Alhamdulillah I am very much fluent in both Urdu and English speaking. Alhamdulillah I have very good voice. And I am beautiful reciter of Quran as well. I am also very humble, kind, punctual and soft speaking teacher. I was rewarded as best teacher of our institue twice Alhamdulillah. I try my level best to satisfy my Students.
Book a Lesson
Age: 32 Years
Gender: Male
I can teach:












Fiqh: Hanafi
Sect: Sunni
Message Hafiz Gull Zaib
explaining your needs and you will receive a response by email

Your first thirty minutes are protected by our Free Trial Guarantee: You can speak to as many tutors as you like during the free trial.