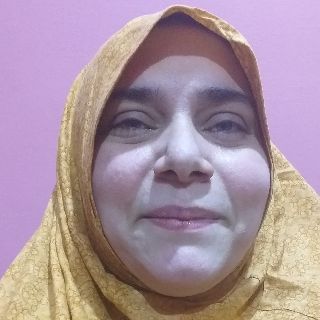 Nausheen Fida
US$ 5.00 /hour





Learn Quran online with Nausheen Fida:
Asalam o alaikum! My name is Nausheen Fida... I am from Karachi, Pakistan.I am here to help you out in your Quran Journey. I am a hafiza quran and can teach Quran with tajweed also can teach those who want to memorize some specific surahs... also I will teach masnoon duaas of daily routine like dua before meal, dua after wearing new clothes etc. Other than that I will make the little children memorize 40 ahadiths Iman e mujamal, Iman e mukamal and 6 kalmas as well. Insha Allah. Moreover if anyone want their children to get started from the beginner level I will be delighted to enlighten the path for them with full devotion. Currently I am teaching many students across the globe who are more than satisfied Alhamdullilah.
Book your online Quran classes
Age: 40 Years
Gender: Male
My Quran courses:


















Fiqh: Hanafi
Sect: Sunni
Message Nausheen Fida
explaining your needs and you will receive a response by email

Your first 30 minutes of online Quran classes are protected by our Free Trial Guarantee. You can speak to as many Quran teachers as you like during the Free Trial.