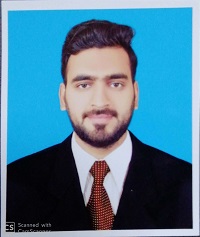 Hafiz Muzaffar Shabbir
US$ 2.00 /hour





About Me:
Assalamu Alikum. I'm a professional Quran teacher. I have been teaching Quran Last 5 year. I can teach Recitation, Hifz Quran with complete Tajweed . I have taught many students all over the world online and face to face. I have students of UK,USA and also from Pakistan. * I'm from Pakistan. By the grace of Allah i have memorized the whole Holy Qur'an in Lahore,Pakistan (Certified by Al-jamia Syedna Abdullah Bin Masood Jamia Masjid Aoqaf Colony Shah Kamal Lahore). And I did my graduation in Software Enginreeing At university Of Sargodha main Campus Sargodha. If you are interested to learn Quran just send me message and send invitation for me and get a free class in any time you want on Qutor website. Jazaum Allah Khair.
Book a Lesson
Age: 27 Years
Gender: Male
I can teach:






Fiqh: Hanafi
Sect: Sunni
Message Hafiz Muzaffar Shabbir
explaining your needs and you will receive a response by email

Your first thirty minutes are protected by our Free Trial Guarantee: You can speak to as many tutors as you like during the free trial.