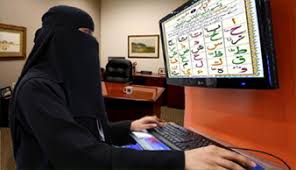 Nusrat Jabeen
US$ 10.00 /hour





Learn Quran online with Nusrat Jabeen:
Assalamo ALAIKUM • I am NUSRAT JABEEN in the field of Quran, Tajveed and Arabic teaching last 10 years. • I got the professional skills and training to teach Quran, Makharij and tajveed rules at beginning level. • I worked as Quran coordinator in Heritage Islamic School System. • Worked as Head Of The Department (Quran Department) in The Punjab School System. • Conducted the various training workshop '' HOW TO TEACH QURAN & TAJVEED''. • Diploma in Tafseer, Hadith and Fiqh. • Bachelor In Education (Teaching Diploma). • Master in Arabic (Language and Literature)
Book your online Quran classes
Age:
Gender: Female
My Quran courses:












Fiqh: Hanafi
Sect: Sunni
Message Nusrat Jabeen
explaining your needs and you will receive a response by email

Your first 30 minutes of online Quran classes are protected by our Free Trial Guarantee. You can speak to as many Quran teachers as you like during the Free Trial.