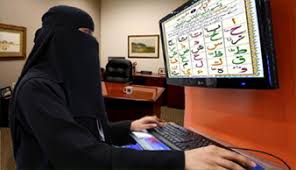 Nusrat Jabeen
US$ 6.00 /hour





About Me:
Assalamo ALAIKUM • I am NUSRAT JABEEN in the field of Quran, Tajveed and Arabic teaching last 10 years. • I got the professional skills and training to teach Quran, Makharij and tajveed rules at beginning level. • I worked as Quran coordinator in Heritage Islamic School System. • Worked as Head Of The Department (Quran Department) in The Punjab School System. • Conducted the various training workshop '' HOW TO TEACH QURAN & TAJVEED''. • Diploma in Tafseer, Hadith and Fiqh. • Bachelor In Education (Teaching Diploma). • Master in Arabic (Language and Literature)
Book a Lesson
Age:
Gender: Female
I can teach:












Fiqh: Hanafi
Sect: Sunni
Employment History:
Heritage Islamic school system Lahore
Mar 2007 - Present
The Punjab school system Lahore
Mar 2018 - Present
Certifications:
Bachelor in Education
Aug 2015
Master in Arabic
Jul 2009
Shahadah al Thanvia(Tafseer,Hadith and Fiqh)
Aug 2004
Tajveed( Qira'at)
Sep 2002
Qutor History & Feedback:
-
Message Nusrat Jabeen
explaining your needs and you will receive a response by email

Your first thirty minutes are protected by our Free Trial Guarantee: You can speak to as many tutors as you like during the free trial.