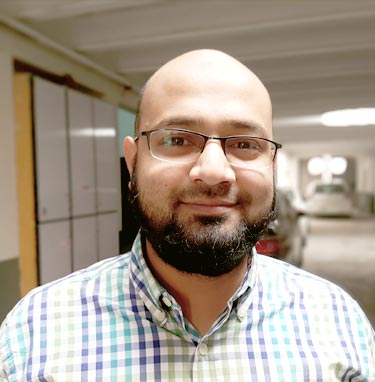 Osaid Ur Rehman
US$ 6.50 /hour





Learn Quran online with Osaid Ur Rehman:
Assalamo Alikum, My name is Osaid ur Rehman. I have been engaged with teaching profession from last 8 years. In this tenure, I taught Quran and other domain subjects as well. Being a multi discipline teacher - I observed that Quran is the miraculous book. Kids from age of 5 can easily comprehend it's Tajweed principles and with focused and dedicated mentorship implement it with ease. Having experience of teaching Quran from Kids aged 6 to elders, I would be happy to become your mentor and guide you through your journey to learn recitation and it's most easy implementations. Learning Tajweed and Recitation can be daunting but with appropriate counselling it's really an exciting subject. Hope to have a cheerful spiritual journey with me. JazakAllah Khair.
Book your online Quran classes
Age:
Gender: Male
My Quran courses:






Fiqh: Sahfii
Sect: Sunni
Message Osaid Ur Rehman
explaining your needs and you will receive a response by email

Your first 30 minutes of online Quran classes are protected by our Free Trial Guarantee. You can speak to as many Quran teachers as you like during the Free Trial.