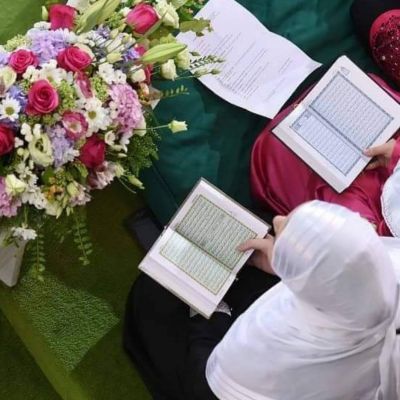 Nada Osama
US$ 7.00 /hour





About Me:
Assalamu ALikom sisters, I'm nada a native Arabic teacher I was born in Kuwait and my journey started when I was 6 years old. I started Hifz Quran until 17 years old I finished Hifz the holy Quran by tajweed. After that I went deeply in Quran and studied tafsir and other Islamic studies. For sure Arabic language was the top of my priorities then I travelled to different countries which helps me connect with differentcultures. Therefore I started to learn how to teach Quran and Arabic for non Arab students. Finally I really love my journey with Quran :) and I'm here to be a part of your journey and to help you reach your dreams as fast as you can. Always remember don't give up the road of Allah deserves all your efforts Allah said: ﴿وَالَّذينَ جاهَدوا فينا لَنَهدِيَنَّهُم سُبُلَنا وَإِنَّ اللَّهَ لَمَعَ المُحسِنينَ﴾ [Al-'Ankabût: 69] And those who strive for Us - We will surely guide them to Our ways. And indeed, Allāh is with the doers of good. Saheeh International.
Book a Lesson
Age: 25 Years
Gender: Female
I can teach:












Languages:
Arabic
English
Fiqh: Malki
Sect: Sunni
Message Nada Osama
explaining your needs and you will receive a response by email

Your first thirty minutes are protected by our Free Trial Guarantee: You can speak to as many tutors as you like during the free trial.