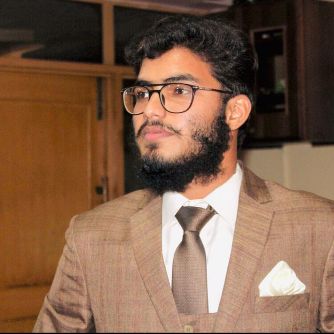 Muhammad Umair
US$ 1.00 /hour





Learn Quran online with Muhammad Umair:
Asslam-o-alaikum. My name is Muhammad Umair. I have done "Hifz e Quran" about 7 years ago, And I am leading salah of taraweeh in jama masjid since last 7 years. And I have also done short course of Tajweed in well known "Quran College Meer Muhammad" which is affiliated with "Wifaqul madaris al arabiya Pakistan" (Board of Islamic schools and universities). I have 2 years of teaching experience . I can teach recitatoin of the Holy Quran, Qaida and Tajweed in a best way. I am extremely glad to pay my services to you and Allah tala allowing me opportunity to spread the ilm that Allah gave me and furthermore thankful to Qutor for giving us this overall stage Inshallah you will observe me a decent educator and will appreciate study with me.
Book your online Quran classes
Age: 22 Years
Gender: Male
My Quran courses:












Languages:
English
Hindi
Urdu
Fiqh: Hanafi
Sect: Sunni
Message Muhammad Umair
explaining your needs and you will receive a response by email

Your first 30 minutes of online Quran classes are protected by our Free Trial Guarantee. You can speak to as many Quran teachers as you like during the Free Trial.