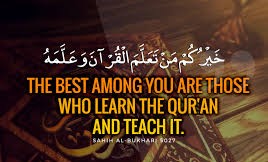 Mohmed Khaled
US$0.0 /Hour





About Me:
CLASSES FOR FREE Assalamu Alaykum, My name is Mohmed Khaled from Egypt. I graduated from Al-Azhar university faculty of Languages and Translation, English Department, memorised all of the Holy Quran with Tajweed (working for Ijaza) and studied Islamic sciences at Al-Azhar school and University. I am working as an online Quran Teacher with an institute in London. I was working as a translator in a translation company, but I decided to be specialised only in Islamic jobs "Da'wah". I offer my service freely without any charges. Jazakum Allahu Khayran,
Book a Lesson
Age: 23 Years
Gender: Male
I can teach:












Languages:
Arabic
English
Fiqh: Sahfii
Sect: Sunni
Employment History:
Qur'an Institute
Jan 2017 - Mar 2017
Jannet Al-Quran
Mar 2020 - Present
Certifications:
Bachelor of Art: English Department, Faculty of Languages and Translation, Al-Azhar University
Jul 2019
Qutor History & Feedback:





Taught
Started:
Ended:
Feedback:
Message Mohmed Khaled
explaining your needs and you will receive a response by email

Your first thirty minutes are protected by our Free Trial Guarantee: You can speak to as many tutors as you like during the free trial.