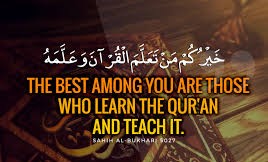 Mohmed Khaled
US$ 0.00 /hour





Learn Quran online with Mohmed Khaled :
CLASSES FOR FREE Assalamu Alaykum, "The best among you are those who learn the Qur'an and teach it" My name is Mohmed Khaled from Egypt. I graduated from Al-Azhar university faculty of Languages and Translation, English Department, memorised all of the Holy Quran with Tajweed (working for Ijaza) and studied Islamic sciences at Al-Azhar school and University. I am working as an online Quran Teacher with an institute in London. I was working as a translator in a translation company, but I decided to be specialised only in Islamic jobs "Da'wah". I offer my service freely without any charges so feel free to book classes in times you wish. Jazakum Allahu Khayran,
Book your online Quran classes
Age: 26 Years
Gender: Male
My Quran courses:












Languages:
Arabic
English
Fiqh: Sahfii
Sect: Sunni
Message Mohmed Khaled
explaining your needs and you will receive a response by email

Your first 30 minutes of online Quran classes are protected by our Free Trial Guarantee. You can speak to as many Quran teachers as you like during the Free Trial.