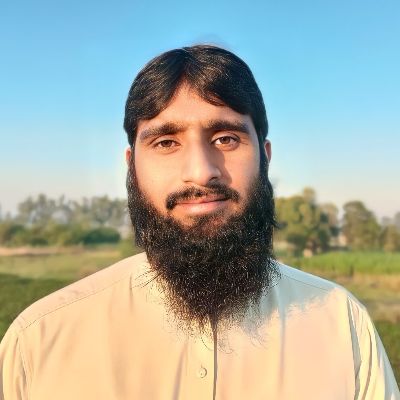 Rizwan Hafas
US$ 3.00 /hour





Learn Quran online with Rizwan Hafas:
Assalaamu alaykum wa rahmatullahi wa baarakatuhu, May the peace, mercy, and blessings of Allah be upon you. I hope you are all well. My name is Muhammad Rizwan. I am currently the Imam at Jamia Masjid Muhammadi in Sialkot, Pakistan. For the last 6 years, I have been teaching various sciences of Islam both locally and online. I especially love to teach Quran, Tajweed, and Arabic to my many students across the world. I have students in the U.S., U.K., and Australia, along with my own, local students here in Pakistan. I teach children of all ages, but I especially enjoy teaching young adults & older students who are enthusiastic about learning this deen. To give you some background on my studies, I was raised in a family of knowledge and my siblings are also Imams at various masajid across Pakistan. From a young age my father was always keen about my Islamic studies and made sure that I was learning proper Islam, from the Quran and Sunnah, not just following made up or cultural practices. At the age of 8, I began seeking knowledge at Uthman bin Affan Institute in Multan. I completed a six year diploma course of Islamic studies in 2016 from Quba Islamic Institute in Sargodha. After that, I spent an additional two years obtaining a Masters Degree in Islamic Studies and Arabic Language from Jamia Salafia in Faisalabad. Alhamdulillah, I was able to study many important subjects such as Aqeedah, Tafsir, Hadith, Fiqh, and much more. I graduated from Jamia Salafia Faisalabad in 2018 and have continued learning and teaching Islam to the best of my ability ever since. Alhamdulillah. I follow the Quran and Sunnah as it was understood by the Salaf of this Ummah. My teaching style is simple, straightforward and very easy. If you have any questions for me or are interested in starting a class, don't hesitate to book a trial session with me. You won't be disappointed inshAllah. May Allah guide us and give us all istiqamah. And may the peace and blessings of Allah be upon His Final Messenger Muhammad, his family, his companions, and all those who follow them until the last day.
Book your online Quran classes
Age: 24 Years
Gender: Male
My Quran courses:












Languages:
Arabic
English
Hindi
Urdu
Fiqh: Sahfii
Sect: Sunni, Salafi, Ahlul Hadith. I Follow The Quran And Sunnah As It Was Understood By The Salaf Of This Ummah
Message Rizwan Hafas
explaining your needs and you will receive a response by email

Your first 30 minutes of online Quran classes are protected by our Free Trial Guarantee. You can speak to as many Quran teachers as you like during the Free Trial.