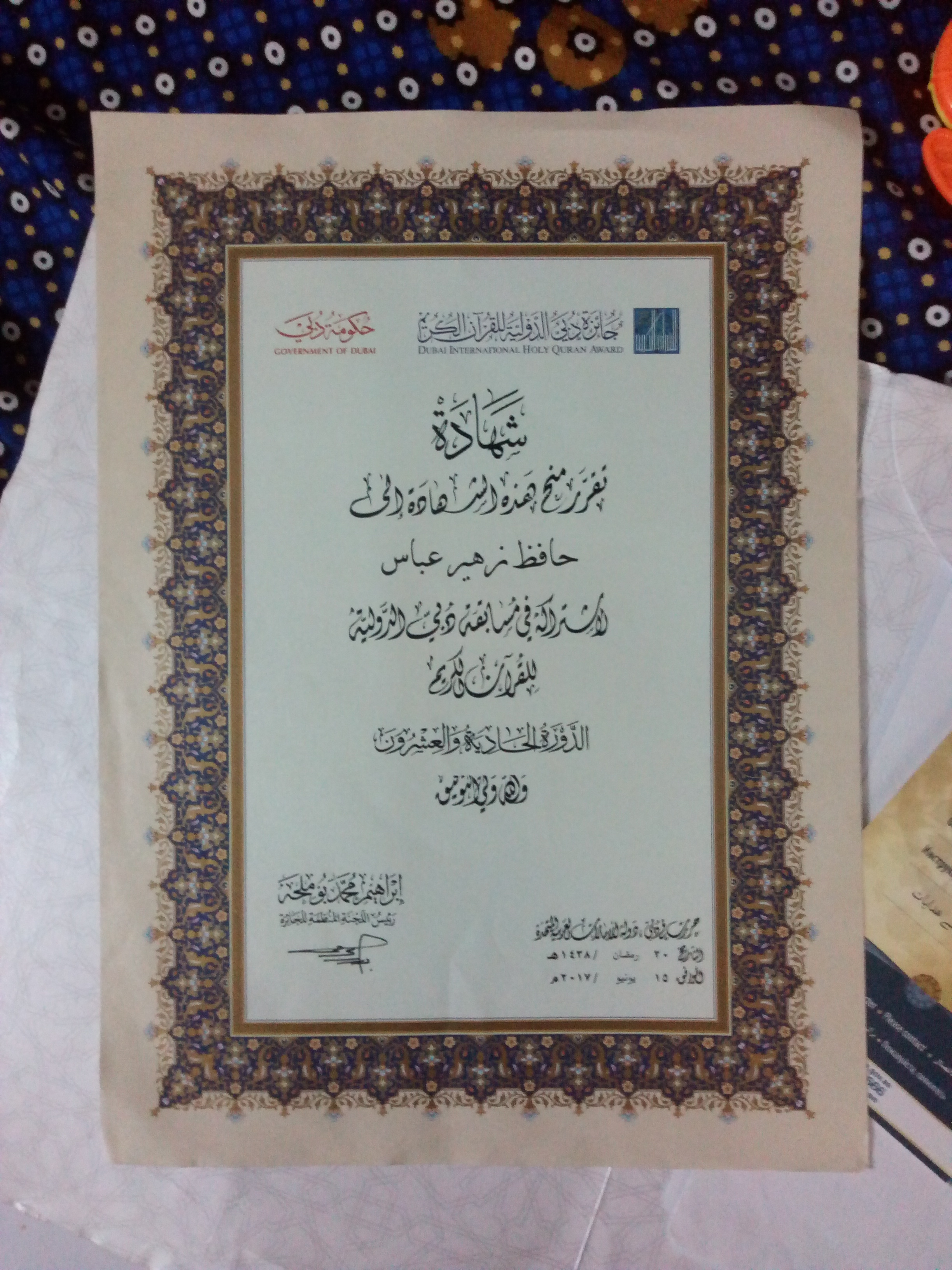 Zaheer Abbas
US$ 3.00 /hour





Learn Quran online with Zaheer Abbas:
Assalam o alaikum I'm Hafiz Zaheer Abbas from Pakistan. I have memorized the whole Quran at the age of 9 years. I have got the certificate from very famous board of the world named Wafaqul madaris in hifz and recitation of Holy Quran. I teach tajweed, hifz, recitation and basic knowledge of Islam. I have experience of 7 years as a religious teacher and Quran teacher in Schools and madaris. I have more than three years of teaching experience on Skype,where I'm teaching recitation and memorization with tajweed as one-to-one classes to worldwide reverted families(male & female), kids and beginners Alhamdullilah. I participate in national level Holy Quran competition and I got 1st position in Pakistatn and also the participant in Dubai international Holy Quran award 2017. I'll teach you the Holy Quran with very useful manners in sha Allah. I'll also teach the method of salah(Namaz) and duas of daily routine. You are most welcome to send me message and invitation for learning Quran recitation and memorization with tajweed. Jazakumullahu khayr.
Book your online Quran classes
Age: 32 Years
Gender: Male
My Quran courses:


















Languages:
English
Hindi
Urdu
Fiqh: Hanafi
Sect: Sunni
Message Zaheer Abbas
explaining your needs and you will receive a response by email

Your first 30 minutes of online Quran classes are protected by our Free Trial Guarantee. You can speak to as many Quran teachers as you like during the Free Trial.